Find your Home's Value

Get a free comparative market analysis of your home's value sent to you with no obligations.
Keller Williams Greater Cleveland Southwest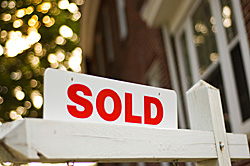 Lisa Timko
Cleveland Real Estate Agent / REALTOR®
(440) 523-1080

GO AHEAD AND REGISTER!
Access the MLS. Your information is SAFE! And you can take advantage of our search program that allows you to keep track of your favorite homes and learn about new MLS listings the same day they become available! Sign up for your free account at www.NEOHMLS.com.

SEARCH MLS FOR FORECLOSURES & SHORT SALES in Cleveland, Ohio.
Click here to run the Foreclosure & Short Sale property search now.


Looking for a specific type of home?


Get FREE MLS Updates by email for homes that meet your specific criteria! Sign up for special search features that make finding your next home a breeze! Plus receive free email notifications letting you be one of the first to know when a home that meets your criteria has been newly listed in the MLS.
Find your Home's Value
Get a FREE market analysis of your home's value sent to you with no obligation! Click here to request your market analysis now.


Want to see a home?
Contact me by phone at (440) 523-1080 to schedule a viewing of any property in the Greater Cleveland area!

I am qualified to represent either buyers or sellers.
Whether you are buying a home in Northeast Ohio, or listing your house for sale, the most important thing to me is that you feel you are receiving personalized care in this very important transaction. There's nothing worse than feeling like a number. My clients needs are my top priority. View my reviews on Trulia.

Listing Agent
The sale of my client's home is my number one priority. I work hard to market my client properties through heavy internet advertising. 90% of buyers look to the internet for their next home. Your home will be seen by these buyers because I do HEAVY INTERNET MARKETING for my clients' properties. I also make sure other real estate agents know your house is for sale so they will bring their buyers through your property. The majority of showings will come from other agents who have buyers looking for your home. Did you know that 70% of for-sale-by-owner properties end up listing with a real estate agent? That's because buyers are working with agents and real estate agents are the ones who will have the buyer you're looking for. List your home with a real estate agent and get it sold! I will be happy to provide you with a free market analysis of your home. Give me a call! I have a digital marketing presentation that you can view from your desktop if you prefer. Ask me about my digital presentation.
Buyer's Agent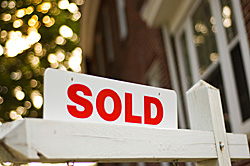 If you are planning on buying real estate, you need a real estate agent who will represent your best interest. A listing agent is representing the interests of the seller. Buyers need a REALTOR® who will represent their best interests in their real estate transaction. Just as an attorney represents their own client, each REALTOR® represents their own client. Don't purchase your next home without the help and guidance of a licensed REALTOR®. I am a licensed real estate agent who represents buyers in the State of Ohio. I am also a REALTOR® and abide by the REALTOR® Code of Ethics.

Things have changed!
Shopping for a home is very different today than it was 5 or 10 years ago. The internet is a key player in real estate sales. Buyers are looking to the internet FIRST when shopping for a home. Sellers want to make sure to have their home out there in front of the internet audience - including mobile devices! Newpaper advertising has taken a back seat to other forms of real estate marketing. If you are selling your home, keep in mind that marketing your home will require an agent who is tech-savvy. I am a certified eAgent and am qualified to market your property effectively on the internet.

Take a look at the statistics from the 2012 National Association of REALTORS® Profile of Home Buyers and Sellers showing where buyers are looking when searching for their next home:
Internet: 90%

Real estate agent: 87%

Yard sign: 53%

Open house: 45%
The top resources buyers use when searching for their next home is the internet and a REALTOR®!


We understand a home is not a home because of its room dimensions or the color of the walls. It's about how you feel when you walk through the front door. It's more than real estate. It is about your life and your dreams.
Keller Williams Realty takes a different approach to real estate, one that is built on personal touches, win-win deals and positive results. We utilize the latest technologies, market research and business strategies to exceed your expectations. More importantly, we listen and that means we find solutions that are tailored to you.
Thanks for starting your real estate search with me and Keller Williams Realty. This website is full of information for you whether you are looking to buy or sell.
After you have had the chance to review this information, contact me so we can tell you more about how we can help.
View my page on Trulia

Friend me on Facebook

Follow me on Twitter

See my professional page on Linkedin

Find helpful resources on Zillow
Cleveland Skyline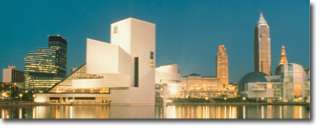 Ohio State Bird: Cardinal


Ohio State Flag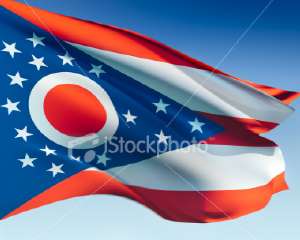 Ohio State University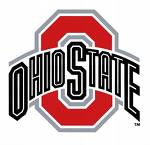 Welcome to beautiful Ohio!
cleveland ohio realtor,ohio homes,ohio realtor,ohio real estate,cleveland oh realtor,real estate agent cleveland ohio,real estate agent cleveland oh,find a home in cleveland oh,find a home in cleveland ohio,find a real estate agent cleveland,buy a house in cleveland ohio,buy a house in cleveland oh,homes for sale in cleveland oh,homes for sale in cleveland ohio,houses for sale in cleveland ohio,houses for sale in cleveland oh,realtor cleveland ohio,real estate cleveland oh,real estate cleveland ohio,parma ohio homes,cleveland ohio homes,cleveland oh homes, cleveland real estate agencies, cleveland real estate listings, cleveland real estate agency, cleveland real estate broker, strongsville, brecksville Ohio
Real Estate agents
Worldwide real estate companies directory and property buyers and sellers guide.
ABC Real Estate Directory

IRed.com

Home Buyers & Sellers Directory

Home Salez

Mortgage Lenders Plus.com

Real Web Results Blog And Real Estate Directory
Real Web Results Real Estate Blog presents a directory of resources for real estate and related industries.

Buying-A-Home.com - Home Buyer Guide

Top 100 Real Estate Websites
Looking for a home in Cleveland? I can help. I represent the buyer's best interest in residential real estate transactions. As a buyer, you need an agent who is looking out for YOU! The listing agent on a property you may be interested in is representing the seller, not you. Understand how agency works. Ask me about agency. Every buyer should be represented by a real estate agent in their real estate purchase.
Thinking about listing your Cleveland home? I will work hard to sell your home for the highest amount possible in the least amount of time. In today's real estate market, you need a real estate agent who is going to work for you, not a passive agent who isn't making an extended effort to sell your Cleveland home. I will work hard to sell your home. I advertise on the internet and in print. I am committing to my clients. Let me help you sell your Cleveland Ohio home today!
Thanks for visiting!
Need Tupperware? Visit my Tupperware website for new colors and designs from America's favorite plastic!
Site Sponsors:
Jewels by Park Lane.Exquisite jewelry. Go there now.
http://clevelandrealtor.HomeResearchSite.com
http://clevelandrealtor.RealEstateValueSite.com
http://clevelandrealtor.EstatePropertyInfo.com
http://clevelandrealtor.YourMLSHomeSearch.com
http://lisatimko.point2agent.com
Epowered Professionals Real Estate Agents Directory